SANDWICHES, COFFEE & BAKED GOODS
work less. eat more.
Farrow was established in 2014. We have been bringing the finest sandwiches, coffee, baked goods, and catering to Edmontonians since day one. Sourcing the highest quality ingredients and beans, our goal has always been to give our city the finer things in life. Located at 8422 109 street & our second location in Ritchie at 9855 76 avenue in Edmonton, Alberta.
BREAKING NEWS: NEW 124 STREET LOCATION OPEN NOW VISIT US AT 10240-124 STREET, M-F 7-7, SAT-SUNDAY, 9-3!
LOCATIONS
GARNEAU:
(780) 757-4160
8422 109 street
Edmonton, AB T6G 1E2
M-F: 8A-7P
Sat/Sun: 9a–7p
RITCHIE:
(780) 757-0132
9855 76 avenue
Edmonton, AB T6E 1K6
M-F: 7a-3p
Sat/Sun: 8a–3p
124 street location:
(780) 249-0085
10240 - 124 street
M-F: 7a-7p
Sat/Sun: 9a–3p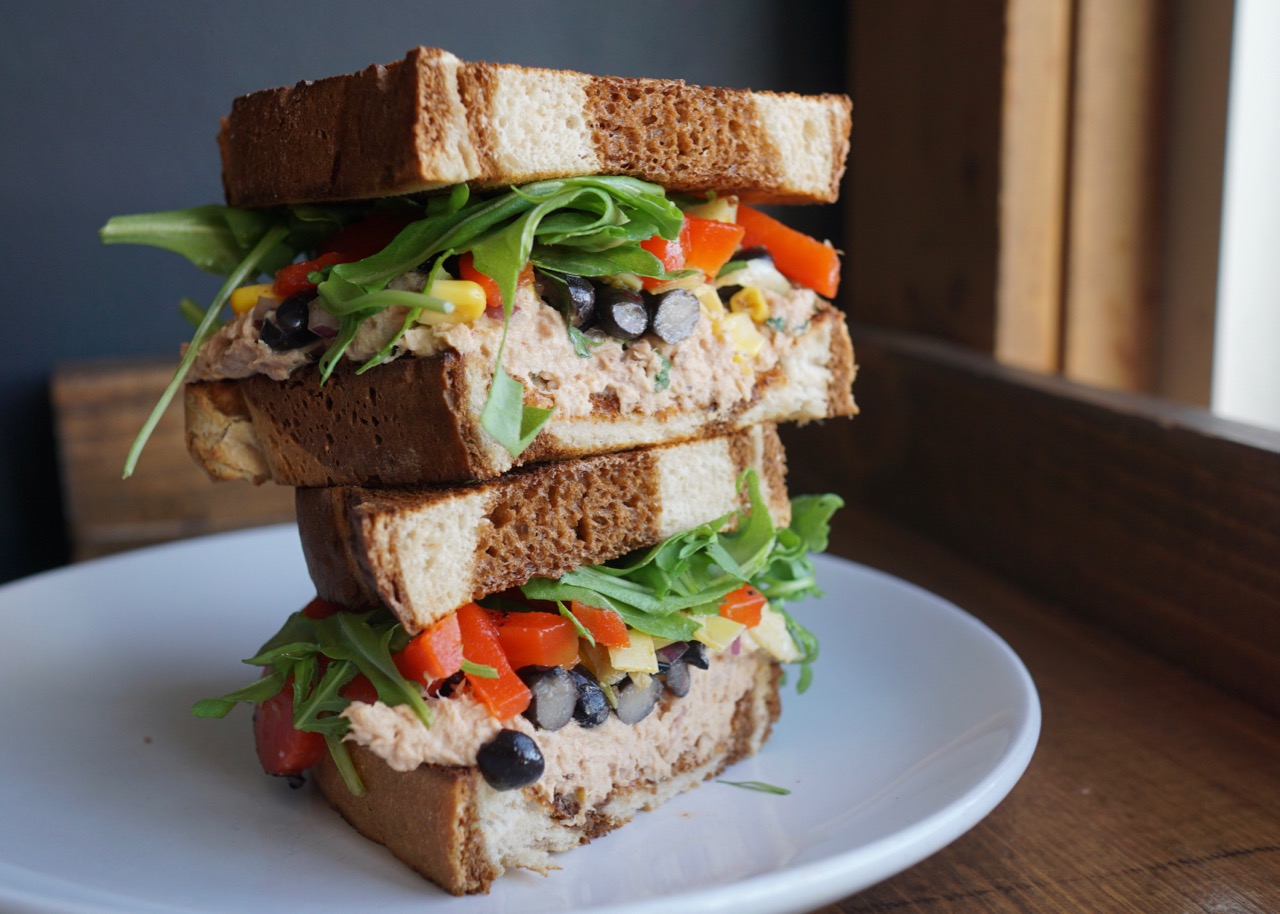 Current Sandwich Menu
Grick Middle $8.50
Four Whistle Farms Fried Egg, Bacon, Smoked Cheddah, Rosemary Aioli. Greenz
Chief Beef $10.50
Roast Beef, Horseradish Aioli, Pickled Red Onions, Rip-L Chips, Greenz
Nacho Man Candied Savage $ 13.5
Pulled Chicken, Jack Cheese, Avocado, Candied Jalapenos, Pineapple Pico De Gallo, Sour Cream, Iceberg, Nacho Chips
Not All Hero's Wear Capers $ 12 VEGAN
Roasted Sweet Potato, Dill Chive Cream "Cheese", Tomatoes, Capers, Cucumber, Everything Bagel Spice, Shaved Red Onions, Sprouts
TRICK'D GRICK (Nathan'z Epic Trick) $11.5
Every month we have a staff member or regular make the Grick Middle their own. This month we are adding to the Grick:
2 Eggs, Hummus, Bruschetta Mix, Olives, Balsamic Aioli, Haloumi Cheese, Arugula
All of our baked goods are made in house by our talented team of pastry magicians. Like our sandwiches the flavours and items switch up every few weeks or so. We make an assortment of Donuts, Puff-Tarts, Cronuts, Brownies, Muffins and so on each morning and they're available until sold out. Check our instagram or twitter or give us an old fashion phone call to see what is currently available,
*Hit up the catering menu for custom requests. I.E. DONUT CAKES
Our coffee
We work directly with some of the finest third wave roasters in the world
Our Pour-Over menu is constantly changing as the roasters we work with source seasonally, roast & ship each week to ensure freshness.
A few notable coffee roasters we LOVE working with on the regular are Kuma, Anchored, Matchstick, Middlestate, Phil & Sebastian to name a few.
Give us a shout at either location if you have any coffee related inquires!